ZX Spectrum PS2 keyboard
Some time ago my friend gave me the nostalgic thing, which I can remember from my childhood - ZX Spectrum PCB ISSUE TWO from 1982. It was just a PCB alone, therefore I had to solve keyboard. One variant of this issue solving is to use PS2 keyboard.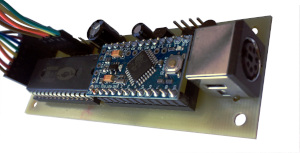 My design of ZX Spectrum PS2 keyboard converter is based on the Arduino Pro mini platform cooperating with 8x8 analog switch array IC MT8809.
Schematics of such interconnection is at the following picture: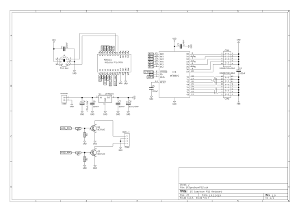 Consistently I created PCB for this schematics in KiCad software.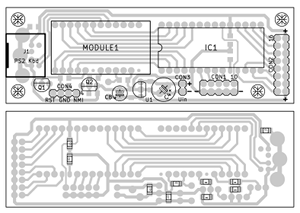 It should be possible to built-in this PCB inside the original ZX Spectrum Plus box.
PCB was obligatelly milled by my milling machine with help of these files: ZXSpectrum PS2 keyboard milling files or you can use ZXSpectrum PS2 keyboard pdf and drill files to create your own PCB.
And thanks to cooperation with my friend NuClear you can download the following .ino code for Arduino board here:
ZX Spectrum PS2 keyboard ino code
.