HK-TR6A remote satellite receiver as standalone RC RX 2.4GHz
I bought my first complete TX HK-T6A version 1 & RX HK-TR6A in the last year at
Hobbyking e-shop
. The package contained receiver with remote satellite device. The first idea, what came to my mind, was to use this remote receiver as standalone device, namely due to it's dimensions.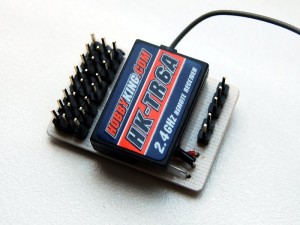 RC 2.4GHz receiver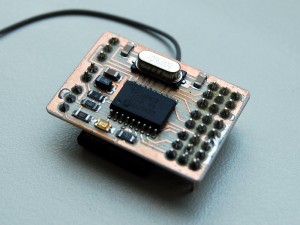 RC 2.4GHz receiver - PCB
Therefore I tried to find some inspiration on the web and after some period of time finally I found it. My concept was to rebuilt this idea for full featured receiver with at least 7 channels and one PPM output for mikrokopter direct input connection. You can find all the files (scheme, PCB and hex) for manufacturing of this piece of cake below.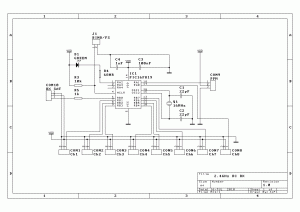 Scheme of RC 2.4GHz receiver