CNC milling machine
I decided to build CNC milling machine approximately 5 years ago. After some experiments in the field of foam cutting devices I built my first unit for wooden and glass fibre materials. It was simple machine without deep accuracy, but it means my first experience for me and it became milestone for my planned construction of precise CNC milling machine. In the end of year 2010 I designed the construction, which was finished at the moment.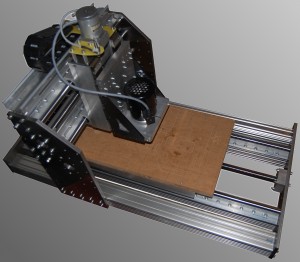 The whole machine has dimensions approx. 1000×500 mm, working area is approx. 500×350 mm and it weights approx. 120 kg. I can see now, how much I was limited in term of accuracy and speed with the old machine. The new CNC machine works very well and precisely (+/- 0.03 mm). It has maximal feed rate is 2500 mm/min.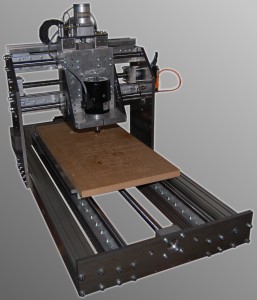 I used some components from http://www.cncshop.cz/ during realization and namely robust construction in conjunction with ball screws for axes movements have brought uncomparable accuracy and possibility for aluminium milling.